Washington Park, Congress Park, Capitol Hill, Baker, to name a few–all familiar names representing the classic Denver neighborhoods that comprise our wonderful city.  Each neighborhood has it own eclectic character and charm and no two are exactly alike.   But are these neighborhoods more than just places to live and hang our hat at the end of the workday?
In 2000 Harvard Professor Robert Putnam published the book Bowling Alone: The Collapse and Revival of the American Community.  In it he outlined that since 1960 there has been a steady decline in the America community measured by various metrics like community involvement, people belonging to social, political and civic organizations, time spent with family and friends and a host of other areas.  Putnam goes on to identify what exactly, in 1960 and in the ensuing years, shifted.  He presents a few reasons but one of the primary catalysts was the rise of the car in everyday life and the ensuing sprawl it enabled.
Putnam explains the car enabled our cities to spread out far and wide.  That sprawl, usually by design, separated the different parts of our life geographically that previously were, by necessity centrally located.  Time suddenly had to be spent driving to work, to the store; to social gatherings, to meet with friends, as each of those activities were now likely separated from the place we actually lived and slept.  That loss of time spent commuting and the removal from community the very elements that bring people together greatly contributed to increased isolation and the loss of a sense of community.
Why our Denver neighborhoods matter is likely the same reason you found your way to one in the first place.  To some degree they are the antidote to what urban sprawl created.  Each of our neighborhoods is a bit like a small town that just happened to be dropped into our larger city.  Imbedded in each are likely parks, coffee shops, restaurants, grand old mansions and tiny-homes of days gone by.  Chances are you spend time walking to places and as a result a little less time in the car.  Just the act of walking connects you with your community, to the earth under your feet, to the buildings and people, to a sense of place.  The restaurants, shops, micro breweries, Farmers Markets, festivals, the local publications, Wash Park Profile and Capital Hill Life, gives us all an opportunity to connect and feel apart of something–a community.  Its not just a place to live, it's a town, a village, a place where we are not so isolated, where we have to interact and belong even if we are not particularly trying.
Our Denver neighborhoods are a model for what in part ails us, that breakdown of community.  They are certainly not the only model or solution out there but they go along way towards pulling us together when so much strives to isolate and pull us apart.  I love the fact that 100 years ago the people who built these communities got so much right—likely all they knew.
Right now the City of Denver is reviewing its DenverRight campaign, which will be adopted in early 2019.  The plan, as the website states, "…will guide the city's growth, development, parks, mobility options and more over the next 20 years"—sounds rather important.  You can visit the city website www.denvergov.org to look at the plan more in depth and weigh in with your thoughts.  Here's hoping that city planners, government entities and developers look, learn and get it right for future generations.
So the next time you stroll down the street to grab a beer with a neighbor at some local pub or bump into someone you know at the corner coffee shop or just pick up and read Wash Park Profile or Capital Hill Life, you are connecting and contributing to what makes your unique neighborhood and this city so special—well done and keep it up!
See you around the neighborhood,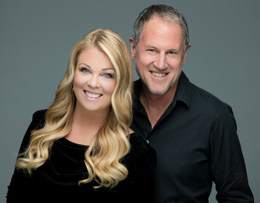 Tom Snyder