Hi Everyone, Tom Snyder here, your local Wash Park Realtor, offering you some updates on the latest happenings in both the Wash Park and Platt Park Neighborhoods. While some people consult the Farmers Almanac to see what the coming winter holds, I find in October just check the temperature of your takeout fries from Park Burger by the time you walk home.  Based on that bit of scientific data we are in for a, cold-fries, wintery season around here so best stock up on whatever keeps you warm at night.
So much happening around the Washington Park and Platt Park neighborhoods right now, I can't possibly get to it all but here is my stab at it!
So the owners of Euro Crepes on Broadway, Mehdi and Crystal Mdouari evidentially decided that their successful endeavor was not keeping them sufficiently busy so they determined to open a sister restaurant, The Waffle Place just up the street. Taking over the space of the short-lived Vietnamese restaurant Fee Fi Pho Fum (1384 S Broadway) The Waffle Place is hard to miss with it bright Belgian-flag themed colors of black, yellow and red.
I sat down with Crystal who explained they did not want to stray too far from their wheelhouse of crepes so the idea of Belgian waffles seemed to fit the bill.  The new menu is a playful combination of primarily sweet or savory waffle sandwiches filled with creative and interesting ingredients.  You'll likely find the size of these sandwiches to be a bit intimidating if you are a light eater so fear not, you can order a half sandwich as an alternative.  They also offer, of their own creation Waffles Dogs that are essentially waffles on a stick that might contain various combinations of yummy ingredients but with the convenience of the stick—food technology comes to waffles, amazing.  I tried the "Luik" which was melted cheese, jalapenos and a crispy waffle wrapped around a stick, which I very much enjoyed on my walk home thank you.  There is a small seating area to sit and enjoy or they will prepare your order to go.
Right now hours of operation are daily Tuesday through Sunday from 9:00 am till 3:00 but as Crystal shared they will be listening to feedback and may increase hours over time.  A fun new addition to the neighborhood!
As a Wash Park Realtor, I'm always looking for more reasons to wander over to our neighborhood's western boundary to see what's new.  If you are like me then you might want to stop into our newest addition to the microbrewery community, Dos Luces located at 1236 S Broadway.  The colorfully lit brewery is owned by Judd Belstock.  Judd has worked in the beer industry for many years starting at Coors out in Golden then moving to the Boulder Brewery.
Judd became excited to try something completely new in brewing due to his father's roots of working for the Peace Corp in Peru.  As Judd explained most all beer we drink has European roots and is brewed from barley and hops but there are ancient traditions in South America of making beer from corn.  Dos Luces offers two primary types of corn-based beer, Pulque and Chica. Chica is a purely corn based beer that tends towards a sweet flavor.  Pulque adds Maguey nectar to the mix.  Maguey is of the agave family and it creates a sweet and sour component to the brew.  I'm sure I'm greatly oversimplifying things but definitely no Coors Lite here.  You'll find both styles of beer to be unique and a very interesting departure from more traditional brews.
Judd designed Dos Luces to be a community space with intimate seating areas as well as large "brewers tables" where many can join and share a pitcher.  There are non-alcoholic options so the whole family can stop on in.  Open Tuesday-Thursday from 4:00 pm till 10:00pm.  Weekends open at noon.  You can also check them out at DosLuces.com.
Some big changes are coming to the corner of Louisiana and Pearl Street in Platt Park in the next couple month.   We'll dig in (literally) once they open but here's a quick preview.  Taking over the space of the much-loved Village Cork is Chook Charcoal Chicken.  What makes this endeavor particularly intriguing is the project is the creation of recent 2018 James Beard Award winner Alex Seidel and Snooze's co-founder Adam Schlegel.  For foodies Alex is the well-known creator of both Mercantile and Fruition, two of Denver's perennially top ranked restaurants.  The idea behind Chook is to create a fast-casual chicken joint with meat and produce sourced from high-quality Colorado farmers.  Beer, wine and cocktails will also be available.  In mid-September I stuck my head in and chatted with the project manager.  His best guess then was later this fall for opening.  Chook Chicken
Also coming late fall in the former space of Aiko Pops (1284 S Pearl St) is Hoja the new project of Ben Susnick.  You may not know Ben but if you frequent the Farmers Market then likely you've seen or tried his creations at the Base Camp Provisions food truck, the one that looks a bit like an ambulance (because it is).  Ben has wanted for some time to have a brick and mortar location to go along with his foot truck so when Aiko decided to vacate, Ben jumped at the location.  The menu promises to have a similar carryover theme of fresh ingredients but Ben will be building on what has worked so well in his truck.  Ben amused that his construction budget is not quite what the folks at Chook are working with but he promises a cozy fun place to drop in and enjoy a bite. We'll look forward to checking it out later this fall.
Side note for fans of Aiko Pops, they are still around just moving to a yet-to-be-determined location.
Been a lot of questions about the City of Denver's Neighborhood Sidewalk Repair Program that was recently started.  Good new and bad news.  First the bad news, the city ordinance states "Denver property owners are responsible for the repair and maintenance of sidewalks adjacent to their properties." which means if your sidewalk is a potholed, trip-hazard of a moonscape then the city is going to come and fix it for you and then send you the bill (with various payment options).  The good news is both Washington Park and Platt Park are designated as Zone 5, which probably means they will not get to us for a few years so definitely not time to get too worked up about anything.  Visit Denvergov.org for all the details.  If you want to get a jump on things you can certainly fix it yourself and the website has a guide for that.
We'll catch you up on the rest of the happenings in our holiday issue!  Stay warm and please don't hesitate to contact us today for help finding your dream home in the neighborhood!
See you around the neighborhood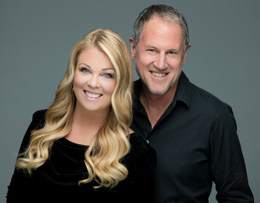 Tom Snyder