By now you've likely read about the slowing real estate market accompanied by the fairly predictable warnings of "housing bubbles" and the like. So as not to allow a cloud of gloom to overshadow your holiday plans let this Washington Park realtor take a look at what is really going on and what it means.
Yes the market is slowing.
Compared to fall last year the number of active listings is up 12%, the numbers of sales are down and it is taking longer for homes to sell. All true but hardly a reason to panic–a yawn and a well informed shrug is truly a more apt response. Let's take a look at the root causes and what those mean. Check out the statistics coming from the Colorado Association of Realtors; in October of 2018, Denver Real Estate listings totaled 1287 including both single family and townhouse/condo listings. As an established Washington Park Realtor, we are watching these numbers closely and see no need to hit that panic button quite yet!
In case it somehow slipped your notice we had an election in November!
Stephen McBride of Market Watch had this to say about elections and markets, "Think of midterm elections like a thick fog covering markets. They obscure what the political situation will look like in the near future. Unable to see what's coming, investors get nervous and act cautiously. Just as they would slow down while driving a car through a thick fog. Once the election concludes and the fog clears, investors regain confidence and the market gets back on track. This year is following that script to a T". The real estate market follows this pattern exactly; people pull back in election years and when the dust settles things get back to normal.
Interest Rates have ticked up.
Currently, on a 30-year fixed rate mortgage, the rate is hovering around 5%, which is up a half a percentage point from six months ago and almost a full percent from last year at this time. Higher rates have a dual affect; they reduce purchasing power and psychologically affect buyers. When the interest rate climbs 0.5% a buyer looking to purchase a $500,000 home will have to increase their monthly mortgage payment by about $154 dollars. While not an insurmountable figure it does represent a real cost and may cause buyers to eventually have to purchase a little less house as a result. Less tangible but very real is the psychological effect. Buying homes is very much an emotional purchase. None of us like bad news and it can take the wind out of our sails, which is exactly how the market has responded–buyer's enthusiasm has been dampened.
That however does not spell doom for the market. Housing is a basic need not a luxury. Just because the price of coffee (if you, like me views coffee as a need) goes up probably does not mean you'll stop drinking coffee. We complain, adjust and keep hitting up Starbucks. The same applies to housing. Buyers adjust and keep buying because in the end we need a place to live and drink our coffee in. Also worth noting that historically interest rates have averaged around 8% so we are still way below that number—still good times out there.
The last reason for the slow down is the least interesting but perhaps the most significant—the market always slows in the fall. As long as I've been watching our local Denver market this never changes. There is always more inventory and more demand in the spring and less of both in the fall. There are lots of reasons why but bottom line real estate is and will always be a seasonal business. Kelcey McClung of the Denver Business Journal noted in her October 2, 2018 editorial that "Despite a slow month, year-to-date sales for single family homes in the luxury market are up 32.57 percent." We see the dips and highs, and over the course of a year, numbers are still up!
The silver lining to all this is that when the market slows, prices drop, which tends to infuse the buyer-market with hope. The Denver market needs periodic brakes from what otherwise would be relentless appreciation—that would create a housing bubble which could burst. As it is this ebb and flow is actually very healthy. The ebb gives buyers renewed hope, which eventually creates demand and soon, once again we'll be reading about our robust housing market.
The Snyder Realty team of Platt Park has seen the markets of Denver real estate change dramatically over the past 25 years. Denver is still a great place to buy and live and we would love the opportunity to help you find the home of your dreams! Contact us today to start!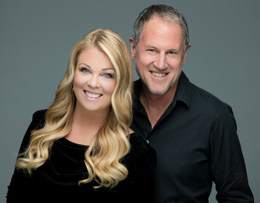 Tom Snyder