Its been labeled "The Great Recession", that period in time that began in 2008 and lasted through 2011.  This period wiped out the greatest amount of wealth in the United States, measured in the trillions of dollars, since the Great Depression.  The catalyst, least we forget was the housing bubble created to a large extent by lax lending policies, which created billions of dollars in bad loans and artificially inflated housing prices around the nation.   The house of cards began to crumble in 2008 and with it property values across the nation.  How ultimately did The Denver Real Estate Market fare and more importantly where do we stand today, 10 years later?
In spite of what one might have read both today or back ten years ago, Denver has never led the way in excess, either good nor bad when it comes to housing prices.  Back in the pre-recession days, driven by the aforementioned shaky lending practices it was common around the country to see consistent double-digit appreciation of home values—sometimes in just a matter of months in some areas.  Not really the case in the Denver market.  Denver home values certainly increased during those days but never on the excessive level of other places around the country.  As a result Denver never had much of a bubble to pop.
The great majority of the housing bubble, nationwide was investor driven—meaning investors with access to easy credit went on a ten-year spending spree driving up home values and leveraging themselves to dangerous levels.  That was not going on so much in Denver.  Our real estate market never really was a darling of investors; our growth was well, not sexy enough.  Who wants single digit returns when hey you can get 20% returns in places like Phoenix or Florida?  Denver's growth was driven by a different set of fundamentals, population and job growth.  People bought real estate because they needed it and generally speaking, could afford it.
So when the bubble burst and the walls started crashing down what happened in Denver?
(here is a link to the Raw Data for the graph)
As the graph shows, by the end of 2008, when the effects of the recession had fully kicked in, till the end of the recession in 2012 Denver home values largely just plateaued.  Property values did not plunge off the cliff as in many parts of the country but remained relatively stable.  In fact in some of the most popular neighborhoods in Denver values actually went up during the recession.  Not bad.
What did happen during those days explains the rest of the graph and our present market.  Due to the recession and a few other factors, builders to a large extent stopped dead in their tracks and no new housing stock was added for about four years.  What didn't stop during those years was population growth.  Denver and the Front Range just continued to grow.  The result was and is a housing shortage.  It is estimated that by the end of 2012 Denver and the Front Range had a housing shortage of around 45,000 units.  That's a lot of homes.  With the economy-improving builders started to jump back in but closing that gap has proved a vexing problem. Why? Because Denver just kept growing.  Builders were and are building but the gap between supply and demand has little changed.  If you took Economics somewhere in your past then you know when supply and demand are out of balance prices rise.  That is exactly what we see in the graph from 2012 till present, steadily rising prices.  In fact prices in the Denver real estate market are up nearly 50% since the recession ended in Denver.
Where to from here?  Supply and demand remain out of balance and that looks to remain the reality by all projections.  What has however come into play is affordability.  Prices can only go so high till Denver real estate becomes out of reach for more and more prospective homebuyers.  Buyers who want to but can't afford the City of Denver either start looking outside the city limits for less expensive housing or they become long term renters.
Check out the full article here, featured in Wash Park Life, and if you are a homeowner then it's been pretty much good times in the Denver market since the recession, not so much however if you find yourself stuck not able to get over the hump of home values.   One thing for sure however is nothing remains the same.  The housing market will shift along with other economic realities.  Like the weather around here, if you don't like it just wait…
See you around the neighborhood,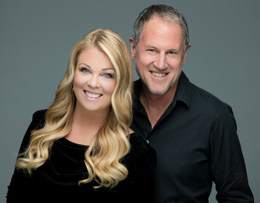 Tom Snyder
Owner/Managing Broker
Snyder Realty
Useful links:
Denvers Chronic Housing Shortage Denver Post