First lets be clear, yes the Denver Real Estate market is slowing…a little.  In the heat of the spring, market homes in the Platt Park neighborhood and Washington Park neighborhood rarely stayed on the Denver Real Estate market more than a few days and often sold, with multiple offers pushing the price above the list price.  Lately however inventory has been creeping up meaning homes might take a bit longer to sell and multiple offers is not a virtual guarantee.  Not to worry however as "Slowing" in this market means we've moved from crazy-hot to, well just pretty-hot.  There is still a lot of demand out there, just not quite as much.  
Why is the Denver Real Estate market slowing?  Three things:
Interest rates have been steadily rising.

 

That is not to say if you are a potential buyer you need to panic.

 

In January the 30-year fixed rate was holding steady at around 4%.

 

Today that rate is about 4.54%.

 

Not a huge jump and still historically low but it does take away a little buying power and more importantly just dampens buyer enthusiasm a bit.  Buyers however are a resilient lot and although an increase may dampen things for a moment buyers adjust to the new reality and the market moves on. 
2. The market always slows some in the summer.  I've been tracking things in the Denver Real Estate markets, and specifically Platt Park and Washington Park for almost two decades, and the same pattern happens every year.  I will not get into all the reasons here but you can count on that pattern continuing.
3. Lastly values have to take a bit of a breather so as to not get too far out in front of wages and other metrics.  The market in the four months from February till May almost always jumps in value significantly.  If that rate of appreciation were to continue unabated for 12 months then we would truly create the dreaded real estate bubble that could burst.  Fortunately values tend to plateau the latter half of the year allowing the other metrics to catch up a bit.
So is a slowing market good or bad?  I land squarely in the "Good" column.  As I've mentioned our market for the past few months has been out of balance with buyer demand greatly exceeding supply. 
That's good for home values but not good if you are a buyer or say, for example you really want to sell but are afraid there will be nothing to buy when you do.  We need the increase in inventory we are seeing now.  Allowing the market to have a bit more turnover is healthy!
So the latter half of the year is actually a much better time to be a buyer and it is still a perfectly good time to sell.  As a buyer you are not likely to be competing with ten other buyers and maybe with no one at all.  For sellers your home has already appreciated thanks to the spring and that new benchmark will likely sustain till the cycle repeats again next year.
So whether you are selling or buying the market is great.  We'd love to be of service to you with either.  We are the local experts.  Give us a call!
See you around the neighborhood,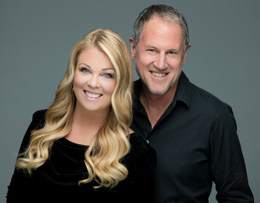 Tom & Denise Snyder