Is it just me or is Platt Park real estate becoming scarce?
From my house in Platt Park, we now can see the condos that replaced the Broadway Motel rising up to fill a swath of the western sky as real estate becomes more of a premium.  On the north we have those rather significant monoliths of the Henry and Hanover Broadway-Station and now even on the quite corner of Asbury and Downing we have the Marion Place condos.  Platt Park real estate is becoming a bit more scarce.  All the more reason I love strolling through the park on my way to some more neighborhood-scaled place on Old South Pearl or Broadway—reminds me we are still a great little community that, for better or worse, finds itself in the middle of a ever growing city.
https://www.yelp.com/biz/alternation-brewing-company-denver-3
All that seems a good excuse to go get a beer and to help with that we have yet another wonderful addition to the microbrewery community, Alternations Brewing located at 1539 S Broadway.    Alternations, the brainchild of owners Brendan and Jenn Pleskow, opened their doors in December of 2017.  There seems no risk of beer saturation around here as when I dropped by one afternoon at opening time I watched the place rapidly fill up.  There was a collection of first timers and regulars (already?) from the hood who quickly took a seat at the bar and began expounding to me the virtues of the new establishment.  Seems the Pleskow's have already hit on a winning formula.
The idea of Alternations was to craft small batches of ever-changing beers that run from pilsners to oak-aged imperial stouts and about everything in-between.  Brendan who runs the brewing operation has currently about a hundred beer-recipes, which he will be slowly brewing his way through over time.  As Brendan said, drinking the same beer all the time is boring so he plans to keep an always-rotating tap of about eight to ten beers.  He admitted that over time a few crowd favorites could become fixtures on the tap but for now it's a constant rotating smorgasbord of beer heaven.
Alternation Brewing is still in, sort-of, a soft opening phase.  They are currently open Thursday through Sunday.  Hours are 4 to 10 pm Thursday and Friday, opening at noon on Saturday and Sundays.  A food truck is available most every Thursday and Friday evening and on Saturdays they are planning to showcase live music.  The Grand Opening, scheduled for late March, will highlight expanded hours and an out door patio in the back to soak up the sun along with your suds.  Brandon loves to visit with neighbors and is typically around so drop on by and say hi.
Keeping Your Platt Park Real Estate Safe!
One of the few downsides of living in an urban environment are the pesky crimes that can go along with it.  Most all of us have or know someone who in the recent past has been a victim of petty crime (porch pirates) and occasionally the even more serious thievery. We can however, along with our local police department fight back.  One of the efforts under way is the recent initiation of the Platt Park Neighborhood Watch program, which kicked off in October of 2017.  In the words of local resident Liz Smith who is helping head up this volunteer effort…
"The Platt Park Neighborhood Watch program is intended to be a proactive resource which empowers our neighbors to watch out for each other and helps facilitate a greater sense of community in our neighborhood. We want this program to be a dynamic forum with open communication between all participants; neighbors, Block Communicators and the offices of the Denver Police Department. Together, we will take a stand against the criminals who are targeting our neighborhoods and make it clear they are not welcome here."
The system works by having a volunteer Block Communicator (BC) who organizes each individual block and sets up a system of communication between the neighbors of that block.  This enables the neighbors to have quick access to share urgent information such as; suspected criminal activity, suspicious persons and/or vehicles, etc. It can also be used as a reminder for street sweeping dates and snow shoveling laws, notification for lost/found animals or animals at large, requests for package pickups, vacation notifications, etc. The BC will organize periodic meetings to keep everyone informed, share information and pass along helpful tips.  A representative from the police department can also be requested to attend these meeting.
With a 50% participation within a block a Neighborhood Watch sign will be posted at the end of each block warning criminals that the block is organized, watchful and willing to call the police.   Neighborhood Watch has been a proven deterrent to crime when successfully organized.
To make all this work we need individuals who are willing to serve as the Block Communicators.  If you are willing to do this please contact Platt Park Neighborhood Watch at [email protected].  Liz Smith will help you get set up and get your block organized.  You can also contact her with any questions about the program.
Thank you Liz and all the volunteers who have already stepped up to make this program work for our community.
You heard it here first!  Platt Park's own City Councilman Jolon Clark will soon be presiding over the City Counsel as President for a two-year term.  We'll have to check but I think he get a big gavel for that role.  Way to go Jolon!
Lastly in the "Nothing Gets by This Crack Investigative Reporter" department Yardbird Restaurant located at 1529 S Pearl St shortened it name to simply Bird last month.  No idea why—but cool just the same.
Okay you can now consider yourself up-to-date on all the happenings around here.  Hope you enjoy the last bit of winter and take heart; spring is just around the corner.
Keep an eye on that Platt Park real estate!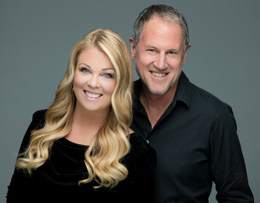 Tom & Denise Snyder