It about that time for the Snyder Realty Team's Platt Park Neighborhood update for May of 2019! Summer in Platt Park; trees, flowers, construction dust, nextdoor.com alerting you that a "weird guy is walking up the alley"…such fun!  Summer is a wonderfully busy time around here. The Farmers Market is in full swing along with assorted fun events planned for Pearl Street.  Porch sitters become more prevalent than porch pirates. Playgrounds are ever more filled with a growing population of little ones from the hood just having fun.  Good stuff!
Speaking of all things little ones you've probably noticed the expansion going on over at McKinley Thatcher Elementary.  Here from the pen of our neighbor Ingrid Hoff is a little update, "Platt Park is growing and so is McKinley-Thatcher Elementary! To meet our neighborhood's needs, they will open a six-room addition in August. The new addition will be home to their fourth and fifth grade classrooms, a new art studio, an enclosed courtyard workspace, and a brand-new SmartLab learning space. The grant-funded SmartLab is a fully-integrated learning environment where everything from top technology to innovative curriculum and assessment work together to support hands-on, minds-on learning. Our SmartLab will be a place where students problem-solve, collaborate, communicate, and build STEM skills necessary for college and career success! Join all the action by submitting your application through the DPS School Choice website, but hurry – most grades already have waiting lists for the 2019-20 school year!"
We have so many wonderful volunteers working at all our Platt Park schools.  Probably not said enough, but if I may speak for everyone we appreciate your and the faculties service to make our local schools an ever more wonderful environment for the kids, which just makes Platt Park and even more special place to live.  Bravo!
At the end of last year we saw the closing of Makan Malaysian food after a 6-½ year run.  The chef/owner Karen Wee Lin had a connection to a local couple who ran a successful food truck often seen at the Farmers Market and who were conveniently looking to open a brick and mortar location.  Igor and Beckie Panasewicz took over the lease and following a fairly brief remodel, open in April Quiero Arepas at 1859 S Pearl Street.  
First question I had was what is an Arepas?  Fortunately for the culturally uninformed like me the restaurant has a big sign to answer exactly that question.  Arepa is the daily bread of Venezuelas that traces it origin to a specific local tribe. The cornmeal-based dough is baked then split open and stuffed with a wide variety of delicious fillings.  The fillings range from Smoked salmon and avocado to all sorts of spiced beef, pork, ham and chicken. There are also vegetarian versions of the Arepas. Beer, wine and spirits are offered along with an assortment of Venezuelan soft drinks.  The décor is simple but pleasant with numerous tables to dine-in although Arepas are perfect for an on-the-go meal. Prices are around $10 for each Arepa and one looks to be a fairly solid meal. Quiero Arepas is open daily from 11:00 am till 9:00 pm.  
Quick update on the happenings over at Iowa and Broadway, the new condominium development at 1616 S Broadway is now open.  Not sure how you feel about another big project but it did replace the old dilapidated Broadway Motel so I'm calling it a win.  No word yet on who or what will occupy the retail space on the ground level.
Coming in 2020 will be a major reworking of the Iowa Bicycle and Pedestrian underpass.  The project is fully funded and is currently in the design phase with construction to start next year.  The project will rework the pathway removing the existing stairs thus making it bike and pedestrian friendly.  The project will also include improved crossing at Santa Fe with a new sidewalk offset on Santa Fe spanning Jewell Ave to Florida Ave.  Now fellow bikers you won't have to play roulette with cars anymore to get to the trails. Thank you!
Lastly, not to be lost in the Iowa and Broadway blur of development is a new ice cream parlor that quietly slipped in this year.  Besties Ice Cream opened in April at 1559 S Broadway.  Besties is the creation of two best friends (Besties) Jesse Esquibel and Nando Mondragon who grew up together in the neighborhood and graduated from South High in 2000.  Jesse and Nando also are the owners of Certified Tattoo Studio, which is next door. The décor is fun and inviting. Nando and Jesse describe the place, as "Denver's newest and friendliest premium ice cream experience" Can't argue with that!
Before we leave Broadway for this issue I've been curious about the new business called Soona that just opened at 1235 S Broadway.  What's a Soona? Some new breakfast pastry shop perhaps?  Day spa? Turns out it is professional studio for the production of same-day professional video and photo content.  It is geared to marketing on social platforms (Instagram, Facebook, YouTube). Have a product you want to promote and need visual content for a reasonable price then this is your place.  Visit them also at Soona.co.
Stopped into Platt Park Brewing Company the other day.  Being the alert person I am notice a large wall had been torn out with obvious construction going on behind.  My acute investigative intuition prompted me to ask, "Hey what's going on?" Seems the owners Randy, Colby and Brian are doing a little expansion taking over the old Photography business at 1871 S Pearl to create a deli of some sort to complement the brewery.  Slated to open this summer. Sounds like a great plan…stay tuned and we'll get back to you on it in the next issue.
Hope your summer is off to a great start!  Enjoy each glorious day out there. Contact the Snyder Team for all your Platt Park Real Estate needs!
See you around the neighborhood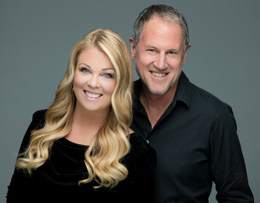 Tom Snyder