Platt Park Neighborhood Notes
Summer seems off to a wonderful start around the wonderful Platt Park neighborhood.  So far my garden has not been pounded into salad-dust by a hailstorm and I haven't seen nary a Japanese beetle to mimic a biblical feeding frenzy on what's left.  The Platt Park neighborhood has been pretty quiet as well in terms of new openings and such which gives me an opportunity to get my nerd/engineer/historian side going a bit.  So please indulge me, as I wax philosophically on a few matters.
Why the Platt Park Neighborhood (and places like it) matter.  In 2000, Harvard Professor Robert Putnam published the book Bowling Alone: The Collapse and Revival of the American Community.  In it he outlined that since 1960 there has been a steady decline in the America community measured by various metrics like community involvement, people belonging to social, political and civic organizations, time spent with family and friends and a host of other areas.  Putnam goes on to identify what exactly, in 1960 and in the ensuing years, shifted.  He presents a few reasons but one of the primary catalysts was the rise of the car in everyday life and the ensuing sprawl it enabled.
Putnam explains the car enabled our cities to spread out far and wide.  That sprawl, usually by design, separated the different parts of our life geographically that previously were, by necessity centrally located.  Time suddenly had to be spent driving to work, to the store; to social gatherings, to meet with friends, as each of those activities were now likely separated from the place we actually lived and slept.  That loss of time spent commuting and the removal from community the very elements that bring people together greatly contributed to increased isolation and the loss of a sense of community.
Why the Platt Park neighborhood matters is likely the same reason you found your way here in the first place.  To some degree it is the antidote to what sprawl created.  Chances are you spend more time walking to places living here and less time in the car.  Just the act of walking connects you with this community, to a sense of place.  The restaurants, coffee shops, micro breweries, the Farmers Market, the festivals, the park, this newsletter all give us an opportunity to connect and feel apart of something, a community.  Its not just a place to live, it's a town, a village, a place where we are not so isolated, we have to interact and belong even if we are not particularly trying.
The Platt Park neighborhood here in Denver is a model for what in part ails us, not the only model for sure but a good one.  I love the fact that 100 years ago the people who build this community got so much right—likely all they knew.  Here's hoping that city planners, governments and developers look, learn and get it right for future generations.
So the next time you stroll down the street to grab a taco with a neighbor at Uno Mas or bump into someone you know at the Farmers Market or just pick up and read these ramblings you are connecting and contributing to what makes this place special—well done and keep it up!
Enough heady stuff, time for a brief history lesson.   What's the deal with our neighborhood name Platt Park?  Is it a misspelling of Platte as in the Platte River (or the other way around)?  Well nope, our forefathers got it right and the different spelling is merely coincidence.  Here is your history lesson for today:
The Platte River was named by a French explorer, Etienne de Veniard who in 1714 named the river Nebraskier—which obviously was a prophetic reference to future skiers journeying to Colorado from Nebraska.  Nope…sorry, I digress.  Nebraskier was the Oto name meaning "flat water".  The French later applied the French word Plate or Platte (meaning flat, pronounced Plat—get it?) to the river.  All true!  Can't make this stuff up.
Platt Park, on the other hand, was named after James H Platt Jr.  Platt was among many things a congressman representing Virginia from 1870 to 1875.  He eventually married Sarah Chase Decker and in 1887 moved to Denver.  He had various business interests in Denver but became best know for his promotion of paper mills in the Denver area, one of which resided in the area formerly know as the Gates Rubber Company (Mississippi and Broadway).  Colonel Platt, as he was widely know died while fly-fishing at the ripe old age of 50.
Bonus history fact!! Our vary-own Decker Library was named after Sarah Platt Decker, wife of the aforementioned James H Platt.  When she died in 1912 she was the first woman to lie in state at the Colorado State Capitol.  Sarah Decker was a prominent leader of the suffrage movement in the United States and was instrumental in helping Colorado become the first state in the Union to realize the political rights of women.  She is in the Colorado Hall of Fame.
So there you have it, which now qualifies you to look upon misspellings of our little town (Platte Park—ugh) with slight distain and the smug assurance of higher knowledge.
Did you know during the summer months through the fall the Emergency/Tornado siren is tested every second Wednesday of the month at 11:00 am?  So now when the next Wednesday test rolls around and you hear the foreboding cry of the siren you don't have to kiss your loved ones good bye and run down to the basement to start polishing off that special medicinal whisky you've been stashing for just such occasions—just let it be (or not).
Thanks for indulging me.  Next issue I promise to get back to less cerebral (read boring) matters and will update you on all the new and exciting happenings around here of which there are many on the horizon.
See you around the neighborhood,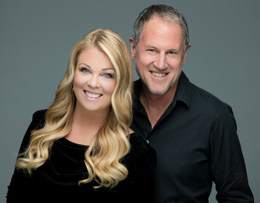 Tom Snyder